AFK Youth Mentoring is Celebrating 20 Years of impacting lives… one mentorship at a time. Click here for up-to-date info …
Our program is focused upon building supportive, mentoring relationships between high school athletes and children who have disabilities and special needs of all kinds.
Every month we highlight our mentors and buddies stories of kindness, acceptance and inclusion.
EVERY CHILD SHOULD EXPERIENCE THE GIFT OF FRIENDSHIP
Athletes For Kids serves children in 1st through 12th grade who have a recognized disability or special need. We carefully match each child with a qualified student athlete who commits to mentoring a child for one to three years.
Our goal is to assist mentors in developing strong values and character so they become leaders, role models, game-changers, and effective contributors to society. We do this by providing an intensive new mentor training, followed by monthly meetings where they receive ongoing training and support.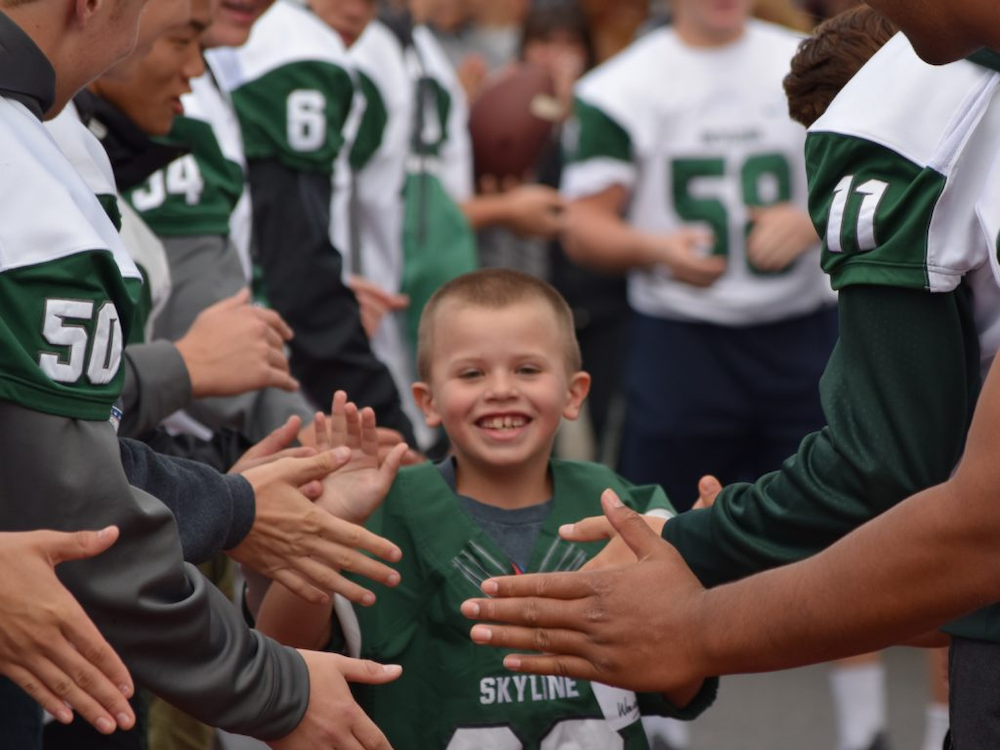 Athletes For Kids provides opportunities for youth and adult members of the community to participate in, volunteer at, or attend safe and inclusive local events. Our goal is to foster healthy communities, where acceptance and inclusion of youth with all abilities is a priority.