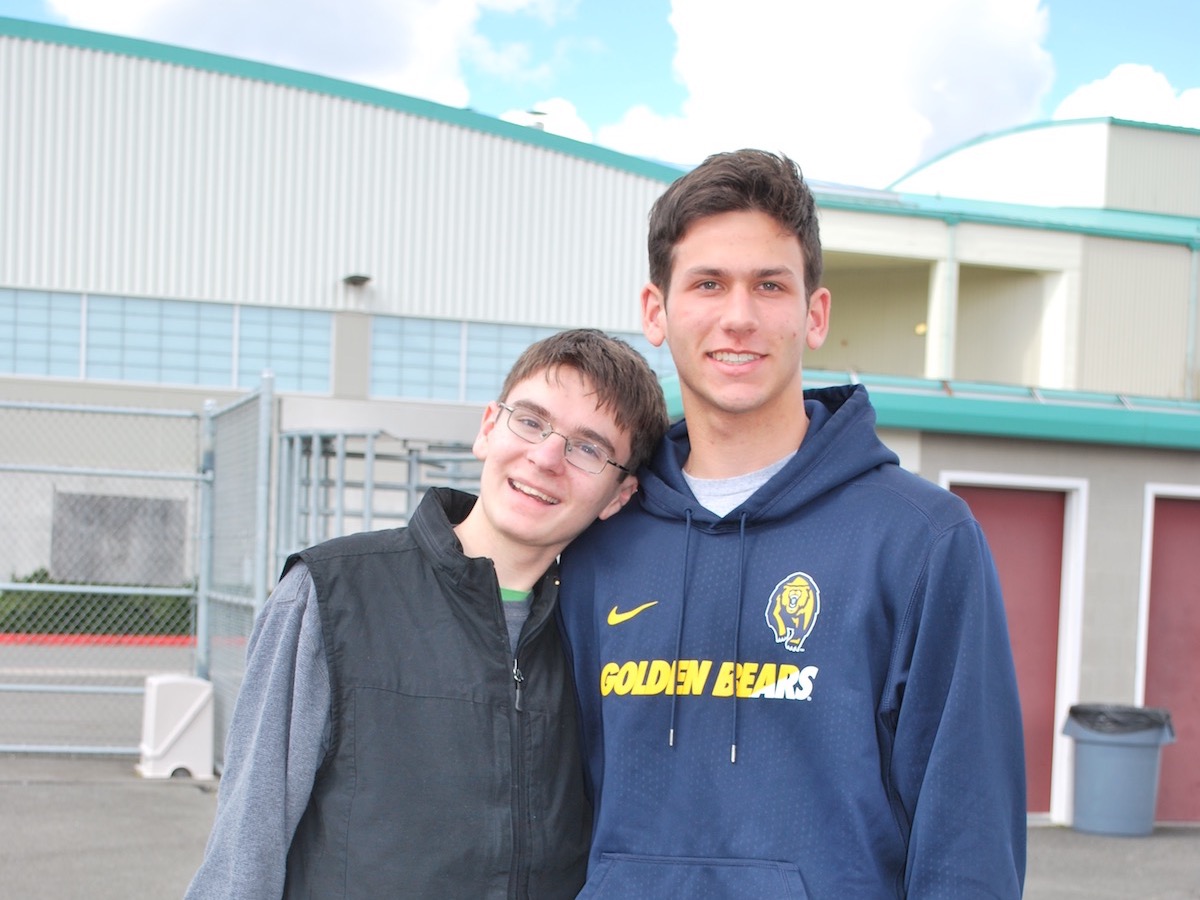 Mercer Island mentor Nak Nayar and his buddy may have only been matched 8 months but in that short time they have a forged a wonderful friendship. The boys both attend Mercer Island High School so they see one another at school as well as spending time together every weekend. 
Nak says this about his mentorship, "My buddy and I have a blast every time we hang out. We usually play some basketball before we grab food and walk around the park and chat. I have learned so much on these walks, as he has so much to share about technology and politics, topics that I don't really follow. Hearing opinions different from mine is always eye opening. It has been awesome learning his perspective on life and he is always eager to here mine. I really enjoy our time together."
Nak's buddy couldn't agree more, "Nak is there for me to play basketball, and get outside instead of sitting in my room all day in boredom. We have lots of fun, it's really nice to have someone who wants to see me every week just to have fun. Did I mention we have a lot of fun?."
"Nak has been an amazing friend and role model for our son. Nak is extremely patient and understanding with him. Nak helps him feel like a person who other people want to have in their lives. Nak shows our son how a teen can be independent and responsible. Our family sincerely appreciates the time and effort that Nak puts into helping our son broaden his experiences and social skills."
Nak and his buddy epitomize the core AFK values of friendship and acceptance. The pair have many more months of memories to create and their bond will only get stronger.